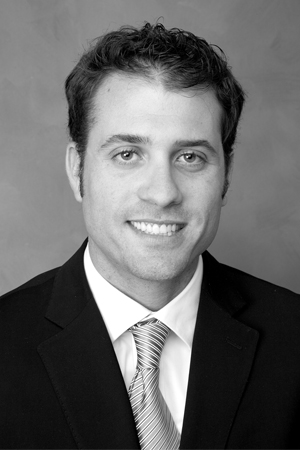 BRENT PALMER
BRENT PALMER     Real Estate Broker – MBA
Brent Palmer is a licensed Real Estate Broker in the State of Florida. He is a leading tenant advisor and office building specialist in the Southeast marketplace and has completed some of the largest office leases throughout South Florida. He is experienced in structuring transactions for his clients across all product types and is familiar with all aspects of the commercial real estate industry.
Brent is originally from New Orleans, Louisiana and is involved in real estate transactions in Florida, Texas, Louisiana, and New York. Brent earned an undergraduate degree in economics with a minor in business administration from the University of Texas in Austin, Texas. He also holds an MBA in international business, concentrating in real estate and finance from the Moore School of Business at the University of South Carolina. While attaining his MBA, Brent worked and studied abroad and became fluent in Spanish.
Prior to forming Palmer Property Group, Brent worked at LNR Partners on Miami Beach on underwriting and asset management of office, retail, hotel, and industrial loans. LNR is the largest special servicer of Commercial Mortgage-Backed Securities (CMBS) loans in the country. Brent also worked in New York City as a mortgage broker, financing residential and commercial real estate, at Park Avenue Mortgage Company, and at Estreich & Company, a capital advisory firm that acts as advisors arranging debt and equity for some of the most sophisticated real estate operators in the country. Through these work experiences he had the opportunity to be involved in numerous high profile real estate transactions, including the financing of the Empire State Building. More recently, Brent was recruited to open and run the Florida office of Howard Ecker + Company, a Chicago based national commercial tenant representation firm.
Brent serves on the Host Committee for the Jewish Federation Annual Real Estate Network Sunset Over Miami each year. He is also involved in AIPAC.
Brent enjoys playing tennis and is in a competitive tennis league in Dade and Broward County. He takes pride in being a father and spending time with his family.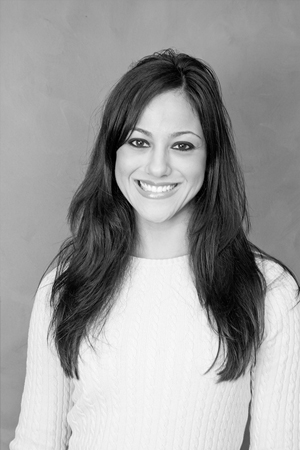 SHARON ELLIS

Sharon Ellis – Real Estate Sales Associate – J.D.

Sharon Ellis is an attorney who decided to take her experience in the legal field, and follow her passion to work in real estate. After practicing law for several years in Miami, Sharon made a career transition, and has been working in the real estate industry ever since. She has over a decade of experience working in the commercial real estate sector.
Sharon focuses on tenant representation. She has extensive expertise and experience in advising corporate tenants in commercial office lease negotiations, and is one of the top law firm advisors in South Florida. She has handled some of the largest law firm deals in the region. She is known for her strong leadership, strategic perspective, negotiating skills, creativity, and outstanding results for her clients. Sharon's clientele appreciate her expertise and constantly refer their friends and colleagues to her.
Sharon is a native Floridian and attended Cornell University in Ithaca, New York where she earned a degree in journalism, marketing, and communications. She received her law degree from the University of Florida in Gainesville. She has worked in New York City and in Miami in advertising sales, journalism, marketing, public relations, and for a real estate development company. Sharon helped open and run the Florida office of Howard Ecker + Company, a Chicago based National Commercial Tenant Representation Firm. She also worked with Blanca Commercial Real Estate, one of the leading independently owned commercial real estate services firm in Florida.
Sharon is very involved in her community. She chaired the Centennial Celebration which celebrated the 100 year anniversary of the 11th Judicial Circuit and the Dade County Court System, and was on the Steering Committee for the Centennial Gala along with numerous Judges and prominent attorneys in Miami. She was honored with an award presented by the Greater Miami Chamber of Commerce recognizing her as "Rookie of the Year" and her success in business as a tenant representative. Sharon was selected by Brickell Magazine as one of their "Top 20 Professionals Under Forty," has served on the board for the Florida Association of Women Lawyers, and has chaired The Jewish Federation's Annual Judicial Reception.
As an industry speaker she has been asked to speak in front of law firms and at continuing education events about the market, space efficiency, and how law firms can retain leverage in negotiations.
Sharon enjoys spending time with her family and being a mother. She takes pride in balancing her professional life with her personal life.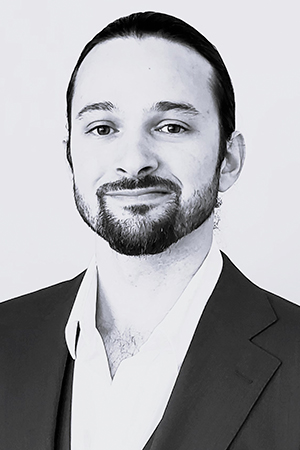 ANTHONY VELEZ
Anthony Velez – Real Estate Sales Associate
Anthony Velez is an Aerospace Engineer turned Real Estate Associate.  He is licensed in both the State of Florida and Connecticut, with a focus on Multifamily acquisition and disposition.  Anthony is also a licensed Mortgage Loan Originator for both residential and commercial mortgages, with over 10 years of real estate investment experience. Being dually licensed allows him to develop client specific investment strategies and provide qualified advice throughout the real estate transaction in terms of property analysis and available financing options. He takes pride in his ability to underwrite and structure deals in a way that accounts for the investor's goals, as well as the lender's underwriting guidelines. In line with his engineering background, he takes a very data driven approach towards real estate.  Investing a significant amount of time and resources towards real estate data aggregation allows him to quickly source deals that most closely align with his clientele's investment strategies.
Anthony grew up in Pensacola, Florida and earned an undergraduate degree in Aerospace Engineering from the University of Central Florida. He also has a Master's Degree in Industrial Process Management from Rensselaer Polytechnic Institute, with a focus on business and manufacturing processes.  Leveraging his technical prowess is what sets him apart from his competition in the commercial real estate industry.
Prior to joining the Palmer Property Group, Anthony was an engineering program manager with Pratt and Whitney for 12 years, where he oversaw the design and manufacture of aerospace components for commercial aircraft engines. It is here that he honed his leadership and communication skills before later transitioning full time to the real estate industry. He also worked as a residential mortgage loan originator before later starting his own commercial loan brokerage, Venture Capital.
Anthony continues a lifelong study of martial arts, which has been a part of his life for as long as he can remember.  He also enjoys playing racquetball, community service and involvement, and volunteering with various organizations to support their mission.